Bestel vandaag voor 18.00u, morgen in huis.
€ 33.99
1.
Super Mario Sunshine
31.99
€ 26.99
2.
Nintendo GameCube
€ 34.99
3.
Mario Kart: Double Dash!!
33.49
€ 25.49
4.
GameCube Controller
€ 27.99
5.
The Legend of Zelda: Collector's Edition
€ 31.99
6.
Luigi's Mansion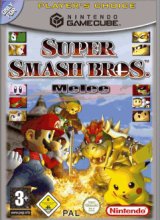 47.49
€ 40.49
7.
Super Smash Bros. Melee
14.99
€ 11.99
8.
GameCube Controller Third Party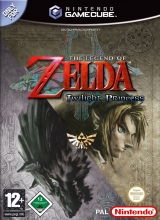 € 58.49
9.
The Legend of Zelda: Twilight Princess
€ 36.99
10.
Game Boy Player
All-in-1 GameCube
De antwoorden van al jouw Nintendo GameCube gerelateerde vragen vind je op deze pagina! Sinds 2007 verzamelen wij namelijk alle beoordelen, beschrijvingen, cheats, tips en nog veel meer van de Nintendo GameCube spellen, accessoires en hardware. Heb jij nog meer info over deze titels?
In deze lijst staan alle Nintendo GameCube Spellen, Hardware en Accessoires waar wij info over hebben. Help jij mee om nog meer producten op deze pagina te krijgen door zelf info toe te voegen aan meer onbekende spellen?
Hier
vind je de complete lijst van alle GameCube Spellen. De complete lijst met Hardware en Accessoires vind je
hier
.