Bestel vandaag, dinsdag in huis.
X-Men Legends

- GC All in 1!

X-Men Legends kopen:
-Tijdelijk uitverkocht-
We mailen je graag eenmalig wanneer deze weer voorradig is. (Je email adres houden we geheim.)
X-Men Legends is vrij zeldzaam, maar ooit krijgen we deze weer binnen. De prijs 11.49 euro, is een indicatie.
Wanneer weer op voorraad?
| | |
| --- | --- |
| | Specificaties X-Men Legends |
Platform:
Nintendo GameCube
Voor:
GameCube
Wii 1e versie
Regio:
Europees (PAL)
Genre:
Avontuur, RPG
Uitgebracht:
2004
Spelers:
1-4
Leeftijd:
12+ jaar
Memory Card:
26 blokken
Aantal discs:
1
EAN:
5030917025860
Meest verkocht:
| | |
| --- | --- |
| | Afbeeldingen van X-Men Legends |
Je teamgenoten zijn computer gestuurd maar er kan altijd nog iemand meedoen door een extra controller in te pluggen.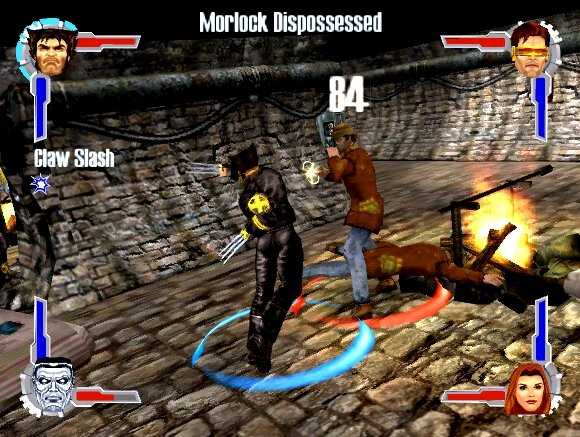 Een leuk gevecht met 4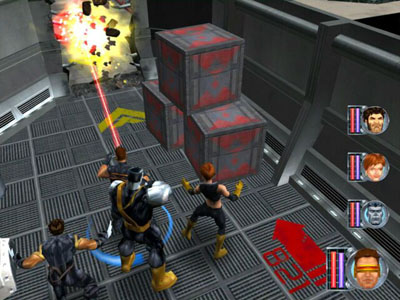 Whow, dat is een fijne gadget. Daar zou James 007 jaloers op zijn!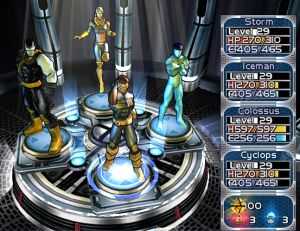 De vier helden met hun gegevens.
2X nadenken voordat je met Nightcrawler vecht!
| | |
| --- | --- |
| | Links voor X-Men Legends |
Beoordelingen

X-Men Legends
1

beoordeling - cijfer

8,3
X-Men Legends

is eindelijk eens een X-Men game die de franchise eer aan doet. En ook voor wie niet direct iets met Marvel heeft, is dit een lekkere puike action RPG. (Score 83)
Power Unlimited (#11/04).
Voeg jouw mening toe
en verdien 25 tot 60 muntjes.
Geheimen:
Character unlockables
MarioCube
9 jaar
Colossus: Behaal Nuclear Facility Mission.
Cyclops: Versla Mystique in NY.
Emma Frost: Gebeurt na Nuclear Plant Mission.
Gambit: Haal het derde level.
Ice Man, Jean Grey, Beast, Rogue, and Storm: Versla de 1e missie.
Jubilee, Nightcrawler: Haal de 2e missie
Magma: Behaal haar tweede trainingsronde.
Psylocke: Haal the New York riot Mission.
| | |
| --- | --- |
| | Links voor X-Men Legends |
Meest verkocht: