Bestel vandaag voor 18.00u, morgen in huis.
The Incredibles: Rise of the Underminer

- GC All in 1!
Kopen:
-Tijdelijk uitverkocht-
We mailen je graag eenmalig wanneer deze weer voorradig is. (Je email adres houden we geheim.)
Gemiddeld krijgen we The Incredibles: Rise of the Underminer
0,3
x per maand op voorraad. De prijs 4.99 euro, is een indicatie.
Wanneer weer op voorraad?

Game trailer

Specificaties
Platform:
Nintendo GameCube
Voor:
GameCube
Wii 1e versie
Regio:
Europees (PAL)
Genre:
Actie
Uitgebracht:
2005
Spelers:
1-2
Leeftijd:
7+ jaar
Memory Card:
10 blokken
Aantal discs:
1
EAN:
4005209068031
Anderen bekeken ook:

Afbeeldingen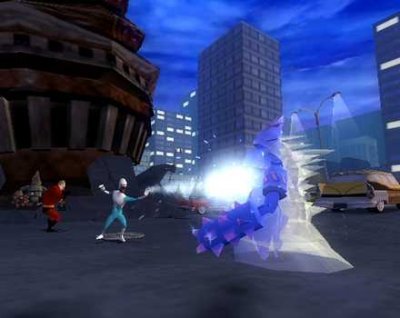 Frozone kan aanvallen met ijs, Mr. Incredible is heel erg sterk!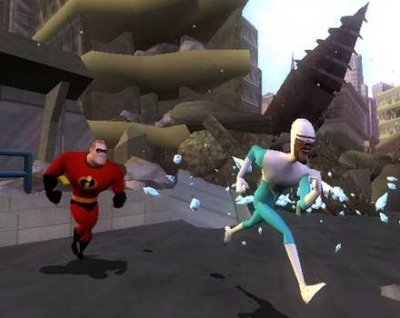 De stem van Frozone is ingesproken door de bekende acteur Samuel L. Jackson!
Mr.Incredible en Frozone vechten samen tegen het kwaad!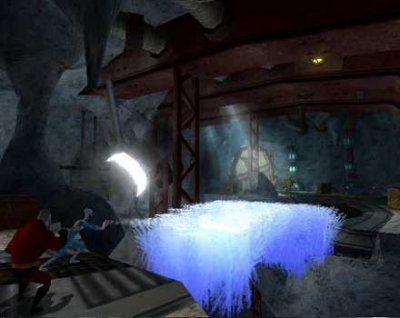 Frozone kan een brug van ijs maken, om zo over te steken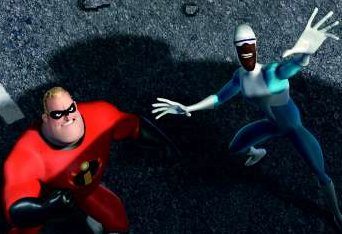 Wordt een super team met een vriend of vriendin. De een speelt dan met Frozone en de ander met Mr. Incredible!

Links

Beoordelingen
The Incredibles: Rise of the Underminer

3

beoordelingen - gemiddeld cijfer

5,8
Wesley Ebus

12 jaar
Het is niet zo leuk spel om alleen te doen, want ik speel vaak met vrienden. Daarom vind ik dit een héél leuk spel om samen te doen. Ik en mijn vriend hebben speciale tactieken. Daarmee verslaan we alles en iedereen! Het is gelukkig niet alleen vechten en slaan maar ook raadsels oplossen of een race tegen de klok. Het is leuk dat als je het uitspeelt dat het dan weer opnieuw begint. Je kunt dan weer proberen een hogere score te krijgen.
Ongeinspireerd en ronduit eentonig! (Score 30)
Stanley

10 jaar
ik zou hem halen als je iemand hebt om mee te spelen. Het is niet zo leuk als je

The Incredibles: Rise of the Underminer

in je eentje speelt want dan doet je tweede personage bijna niks hij volgt je alleen.
Voeg jouw mening toe
en verdien 40 tot 75 muntjes.

Tips en geheimen, cheats en codes
Cheats en Codes:
cheats in vullen in `menu`
MarioCube
9 jaar

SHOWME alle Gallery items unlocked
LEVELLOCKSMITH alle levels unlocked
FROZMASTER alle upgrades voor Frozone
MRIMASTER alle upgrades voor Mr. Incredible
EGOPROBLEM grote hoofden
MAXIMILLION dubbele ervaringspunten
THISISTOOHARD makkelijke gameplay
FROZBOOM Frozone`s super move
INAHURRY snellere gameplay
FROZPROF krijgt Frozone 1,000 evarings punten
MRIPROF geeft Mr. Incredible 1,000 evarings punten
THISISTOOEASY hardere gameplay
MRIBOOM krijg je Mr. Incredible`s Super Move
ROLLCALL dan zie je de Credits
HEADROOM smalle hoofden
WHYMUSTWEFIGHT oneindig Super Moves


Links
Anderen bekeken ook: