Bestel vandaag voor 18.00u, morgen in huis.
X-Men Legends II: Rise of Apocalypse

- GC All in 1!

Kopen:
-Tijdelijk uitverkocht-
We mailen je graag eenmalig wanneer deze weer voorradig is. (Je email adres houden we geheim.)
X-Men Legends II: Rise of Apocalypse is vrij zeldzaam, maar ooit krijgen we deze weer binnen. De prijs 9.49 euro, is een indicatie.
Wanneer weer op voorraad?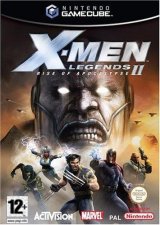 Game trailer
Specificaties
Platform:
Nintendo GameCube
Voor:
GameCube
Wii 1e versie
Regio:
Europees (PAL)
Genre:
Avontuur, RPG
Uitgebracht:
2005
Spelers:
1-4
Leeftijd:
12+ jaar
Memory Card:
26 blokken
Aantal discs:
1
EAN:
5030917029400
Anderen bekeken ook:

Afbeeldingen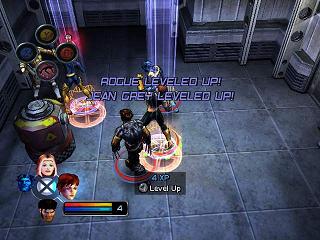 De typische X-Men stijl is ook hier aanwezig.
Die bijlen zijn niet bedoeld om hout te hakken!
Elke X-Men is uniek en heeft zijn eigen aanvallen.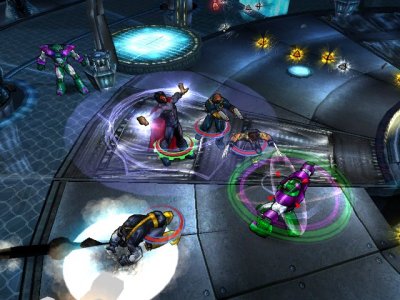 Teamwork is een vereiste in X Men 2 Rise of Apocalypse.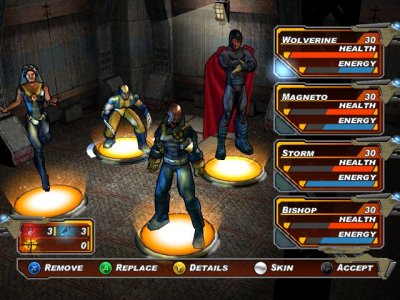 Je kan je eigen team van superhelden samenstellen!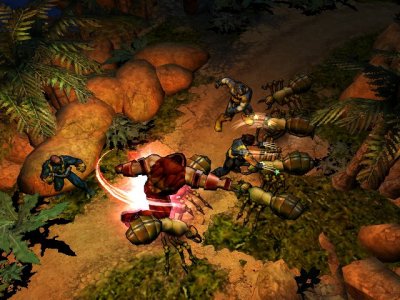 Je komt in geweldige werelden, zelfs in de jungles!
Links
Beoordelingen
X-Men Legends II: Rise of Apocalypse

2

beoordelingen - gemiddeld cijfer

8,6
De beat´em up actie is leuk en gecombineerd met de RPG elementen legt dit de basis voor flink wat uurtjes vermaak. De echte kracht van de gameplay schuilt in de mogelijkheid om het avontuur met maximaal vier spelers te doorlopen, zowel offline als online. (Score 83)
Power Unlimited (#12/05).
Randolf De Couvreur

14 jaar
X men Legends 2 is geweldig! Eerst is het wel lastig om de juiste knoppen te vinden maar als je alles onder de knie hebt verloopt het spel vlot. De muziek is geweldig omdat je opgaat in het spel. Ook goed is dat de multiplayer geen split-screen gebruikt.
Voeg jouw mening toe
en verdien 40 tot 75 muntjes.

Tips en geheimen, cheats en codes
Cheats en Codes:
Cheat code om Gods Mode krijgen
MarioCube
9 jaar
Om Gods Mode te krijgen, moet je de volgende cheat code intoetsen in het pauze menu: Onder, Boven, Onder, Boven, Rechts, Onder, Rechts, Links en dan Start.
Links
Anderen bekeken ook: