Bestel vanavond, overmorgen in huis.
Marvel Nemesis: Rise of the Imperfects

- GC All in 1!

Kopen:
-Tijdelijk uitverkocht-
We mailen je graag eenmalig wanneer deze weer voorradig is. (Je email adres houden we geheim.)
Afgelopen 30 dagen hebben we Marvel Nemesis: Rise of the Imperfects
1
x op voorraad gekregen. De prijs 14.99 euro, is een indicatie.
Wanneer weer op voorraad?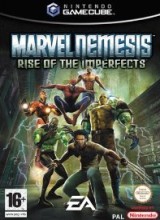 Game trailer

Specificaties
Platform:
Nintendo GameCube
Voor:
GameCube
Wii 1e versie
Regio:
Europees (PAL)
Genre:
Vecht
Uitgebracht:
2005
Spelers:
1-2
Leeftijd:
16+ jaar
Memory Card:
4 blokken
Aantal discs:
1
EAN:
5030930045968
Anderen bekeken ook:
Afbeeldingen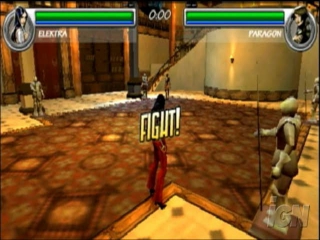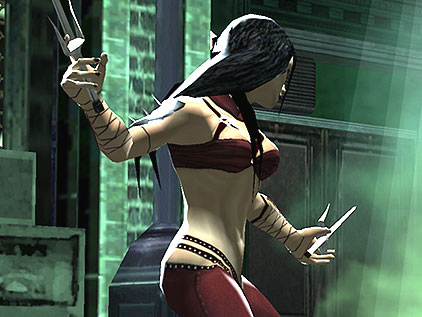 Elk poppetjes heeft zijn eigen aanvallen bijvoorbeeld spiderman schiet web ballen en kan slingeren.

Links

Beoordelingen
Marvel Nemesis: Rise of the Imperfects

1

beoordeling - cijfer

8,0
Dreke

13 jaar
Marvel Nemesis: Rise of the Imperfects

is een supercoole game. De story is wel kort maar de multiplayer, daar ben je maanden zoet mee. Als er nog een betere vechtgame is, dan moeten die mannetjes al uit het spel komen. Een zeer leuke variatie aan Marvel personages en gewoon een geweldige game.
Voeg jouw mening toe
en verdien 40 tot 75 muntjes.
Tips en geheimen, cheats en codes
2 tips: 1 Cheats en Codes - 1 geheim
MarioCube
9 jaar
type in bij cheats:
savageland - Om alle strips van de
Fantastic Four
te krijgen.
nzone - Om alle strips van all tomorrow people te krijgen.
MarioCube
9 jaar
In de story mode zijn er bepaalde tekens die je kunt bedienen die niet beschikbaar zijn in versus mode. Om deze karakters te openen moet je klaar zijn met de drie vereiste levels, waarvan de laatste een boss gevecht is. Sommige van deze gevechten openen twee personages tegelijk.
Brigade
Versla Brigade in de derde Iron Man missie
Daredevil
Versla Johnny Ohm in de derde missie van Daredevil
Fault Zone
Versla Fault Zone in de derde Storm missie
Hazmat
Versla Hazmat in derde missie Magneto
Human Torch
Versla Altered Thing in de derde Human Torch missie

Links
Anderen bekeken ook: